Purchase of Newburgh Hall
We're planning to give the village's Newburgh Hall a new lease of life.
Long-term residents who can remember when Newburgh Hall was the hub of village social life will have been sad to see the sorry state to which the building has declined in recent years. However, plans are developing which will give it a new lease of life.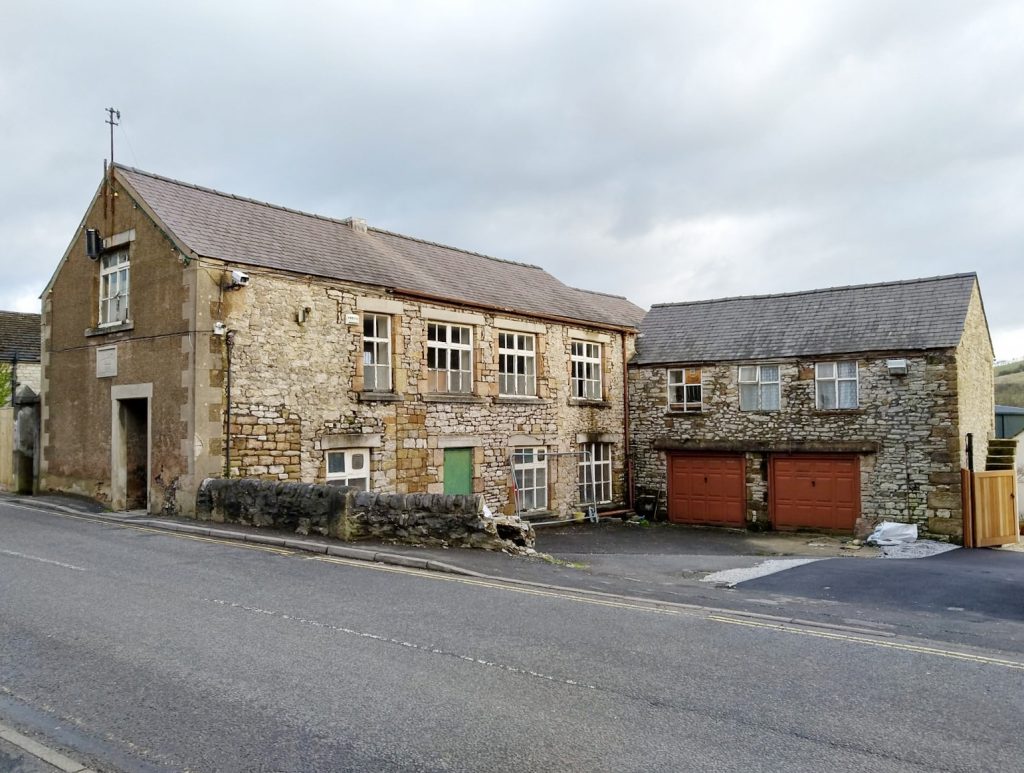 A need has been identified in the village for affordable three, two and one bedroom rental accommodation. The first need is being met by our partnership with Peak District Rural Housing Association, which has kept twelve formerly Newburgh owned 3-bedroom houses in Bradwell Head Road and Springfield Road in the affordable rental sector. The CLT-owned houses being built on the Bradwell Springs development will satisfy the 2-bedroom need, which just leaves a need for single bedroom units.
The recent sale of Newburgh Hall has given us an opportunity to partly address this need by converting the building into one-bedroom apartments. Bradwell CLT and Peak District Rural Housing have acquired the Hall under the same arrangement as the existing Newburgh houses (we will own the freehold and PDHRA will manage the dwellings on a long-term lease). Ideally we would like to see 'upside-down' two-storey apartments with living rooms on the upper floor so that tenants can enjoy the wonderful views. This development is still in an early stage, with plans only recently drawn up for submission to the Peak Park planning authority. However, we are hopeful that in due course three or four one-bedroom dwellings will be available and a prominent local building will get a much needed refurbishment into the bargain.
If you're interested in reserving a 1-bedroom affordable home, please click here.
JOIN MAILING LIST
Become a member to stay up to date on our village projects and find out more about our ongoing events, fundraisers and community outreach.